Image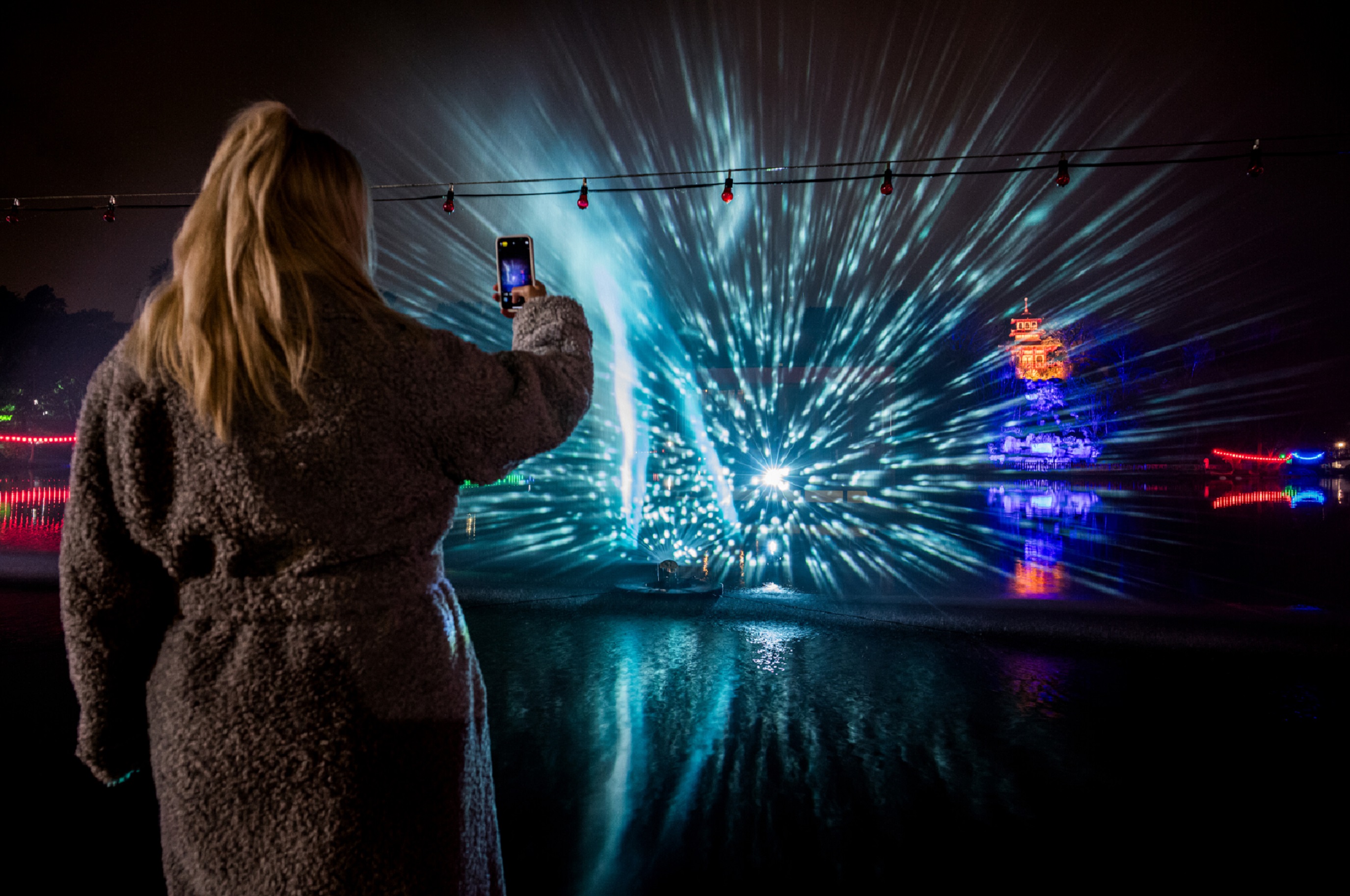 Internationally-renowned artists have spoken of their pride after being given the opportunity to engage with local communities and thousands of visitors as a major new festival launches in Scarborough today.
The Scarborough Lights festival is bringing spectacular illuminated art installations to the seaside town, showcasing the work of international, national and local artists. The new arts event will attract more visitors to Scarborough during a traditionally quiet time of year for tourism.
The festival will be staged from today (Wednesday, November 15) until Saturday, December 23, and it is the first event as part of the Scarborough Fair cultural initiative, which is being funded by £1.2 million from the Government's Towns Fund programme.
The fair, which was last held in the 18th century, is being revived as a year-round programme of arts, heritage, music and sports events and is expected to run until 2026.
Among the artists who will be taking part in Scarborough Lights is Peter Snijder, who has been involved in collaborations, art festivals and exhibitions throughout Europe.
The award-winning Flemish artist has created a new light installation, called The Fading Light of Ruins, which will be at St Mary's Church in Scarborough from tomorrow (Thursday, November 16) until November 30. The festival will be the world premiere of the artwork, which is themed around the long history of the church that dates back to the 12th century.
Peter said: "I have had the privilege of working across Europe and the chance to now come to Scarborough is a really exciting opportunity to be involved in a new festival with such an impressive list of fellow artists.
"The opportunity to create a new installation specifically for Scarborough Lights has been a privilege, and I have been particularly inspired by the long and fascinating history of St Mary's Church.
"While I love being able to show my creations in such wonderful settings as the church, this is far more about being given the chance to engage with the visitors as well as local residents in Scarborough.
"I truly hope that both mine and all the other artists' work inspires people who visit the festival and that it becomes a long-standing fixture on North Yorkshire's arts and cultural calendar."
Scarborough Lights will involve 15 events and light artworks from the UK and across Europe, many of which are in England for the first time, at 13 venues across the town. A total of 10 of the events and installations will have free admission.
Showpiece events include a sold-out drone display at Scarborough Castle on Saturday (November 18), and the Winter Lights Trail in Peasholm Park throughout the duration of the festival.
Light installations will also be on display in the town centre at Scarborough Library, the town's train station, the Rotunda Museum, Scarborough Spa, the Town Hall and the harbour.
Two signature artworks by the Budapest-based Koros Design Studio are receiving their UK premiere at Scarborough Lights. The luminous art installations recreate flowers and are part of the Winter Lights Trail in Peasholm Park.
Koros Design Studio's design artist, Péter Koros, said: "I am thrilled to be given the chance to be involved in Scarborough Lights, especially to have an installation in Peasholm Park.
"I am aware of just how well-loved the park is by both residents and visitors to Scarborough, and the Winter Lights Trail is a wonderful centrepiece to the festival.
"What is now on show in the town is testament to all the hard work that has been undertaken by all those involved in organising in the festival, and I hope that it will become a mainstay for Scarborough for years to come."
Executive member for arts and culture, Cllr Simon Myers, added: "We hope that the festival will be entertaining and engaging for communities in Scarborough as well as bringing in thousands more people to the town at what is traditionally a quiet time of year.
"But there will hopefully be longer-term benefits for the town, both economically and socially, as part of Scarborough Fair's programme of events, bringing job opportunities, supporting local businesses and enhancing people's pride in the place where they live."
The director of Scarborough Fair, Julian Caddy, has worked as an organiser of arts festivals and events for more than 25 years, including a stint as venue producer at the Edinburgh Festival Fringe.
He began the role in Scarborough in June after leaving his previous position as the chief executive officer of Brighton Fringe, which he held for more than a decade.
Brighton Fringe is England's largest annual cultural festival and saw more than 4,000 performances in 124 venues last year, with an estimated attendance of 400,000 people and an economic impact of £14 million for the local economy.
Julian said: "We are incredibly fortunate to have attracted some superb international talent to North Yorkshire for Scarborough Lights, bringing both works that have been displayed at lights festivals around the world, and new artworks that are being seen for the first time for our event.
"The Scarborough Fair programme is initially funded to run for three years, so we know that this is just the first of many light festivals that the town will be hosting.
"We're confident that this year's event will create a stir not only with the local community and visitors to the coast over November and December, but also secure Scarborough Lights as an event on the national calendar of illumination festivals."
The Government announced in March 2021 that Scarborough had been successful in securing £20.2 million of Town Deal funding, while Whitby had secured £17.1 million.
The Town Deals programme is aimed at regenerating towns while also stimulating investment and delivering vital infrastructure as part of the Government's levelling up agenda to tackle regional inequalities.