Image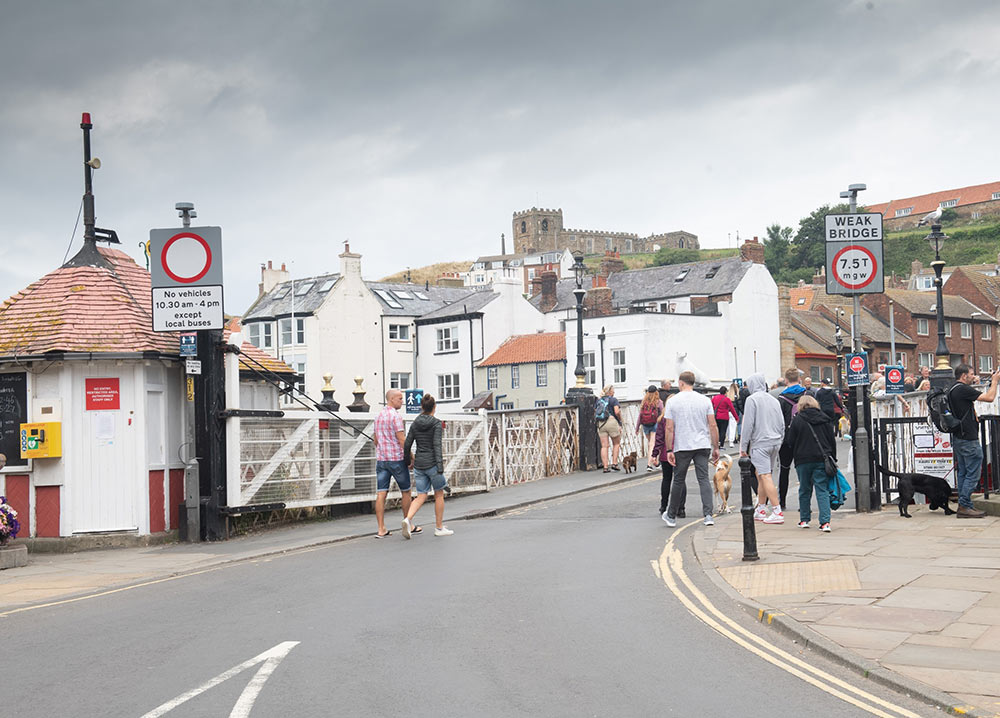 The historic swing bridge in Whitby will once again be closed to traffic during peak tourist times to improve safety and support the town's economy.
The first closure will come into force this weekend (1 and 2 April), which will see it closed to traffic between 10.30am and 4pm daily, with an exemption for buses.
The trial closures were formally introduced by us in April 2021 after congestion during summer weekends and special events in previous years sparked safety concerns.
When the bridge is closed, seven interactive messaging signs will be in place to direct visitors to the nearest available car park.
Executive member for highways and transport, Cllr Keane Duncan, said: "Over the last few years the pedestrianisation of Whitby Swing Bridge has been welcomed by visitors, local businesses and residents.
"During the trial we listened to the views of the public and we will continue to monitor its success throughout this season.
"The scheme demonstrates our commitment to ensuring the many thousands of people who visit the town can do so as safely as possible."
The current swing bridge, which spans 75ft, was built in 1908. It links the upper and lower harbour areas and the east and west sides of the town.
Councillor Neil Swannick, who represents the Whitby Streonshalh division, added: "Whitby is one of North Yorkshire's most popular tourist destinations with visitor numbers increasing year on year.
"The pedestrianisation is an essential measure to address safety concerns around overcrowding in the swing bridge area which experiences heavy traffic."
Whitby Swing Bridge will be closed to traffic between 10.30am and 4pm over the following dates:
1 and 2 April
7 to 10 April (Easter weekend).
15 and 16 April
29 April to 1 May (Bank Holiday and Whitby's Goth weekend).
6 to 8 May (Bank Holiday weekend).
27 to 29 May (Bank Holiday weekend).
The bridge will then be closed on all weekends during the school summer holidays. More dates will be announced for later in the year and will be added to the new North Yorkshire Council's website following its launch on Saturday (1 April).