Image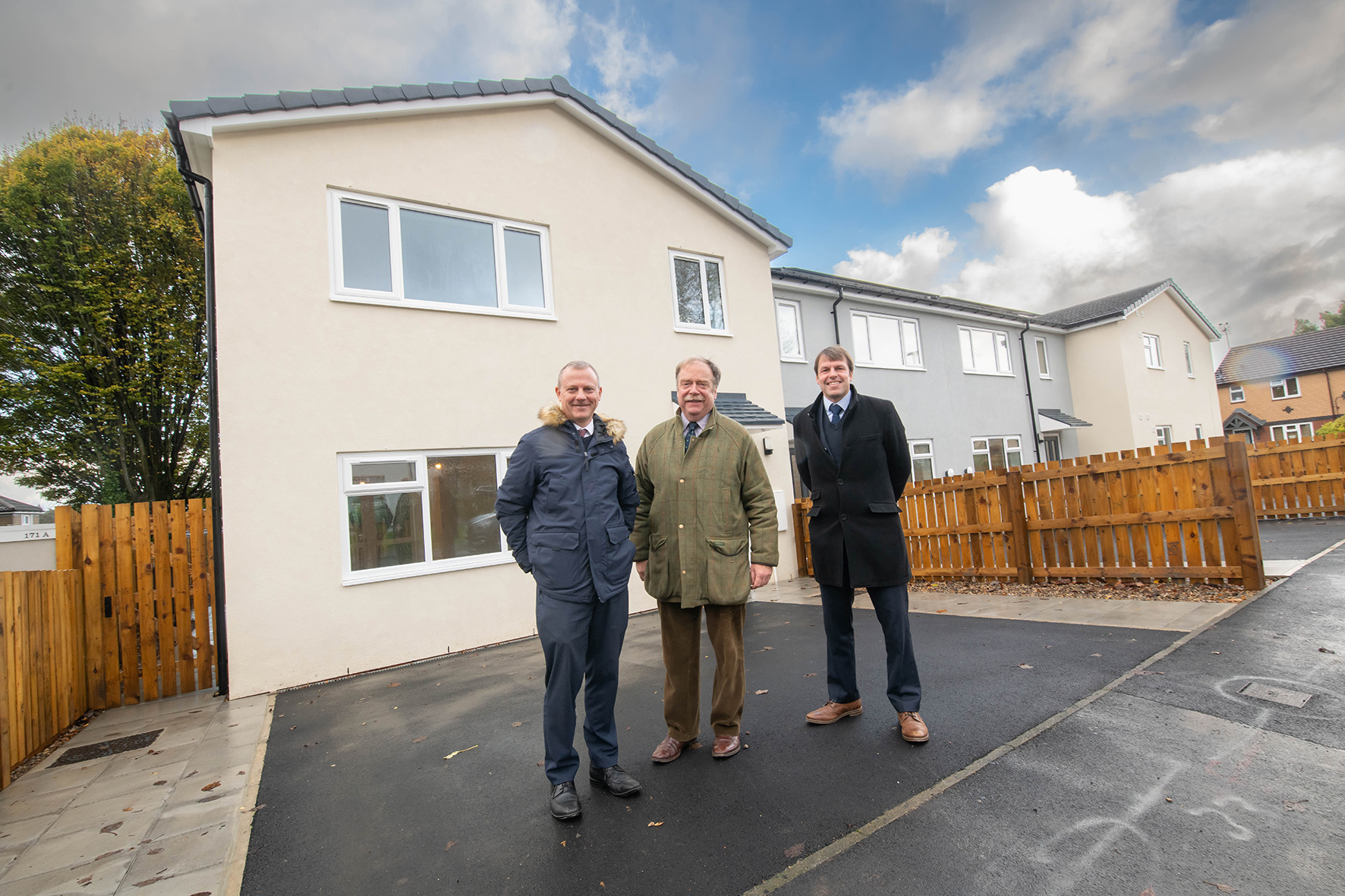 Five new homes will be let to local people following the completion of a £1million project in Harrogate.
It is the latest in an innovative scheme to turn redundant land into social housing. The three houses and two flats, which have been built on a former car park in a residential area of Harrogate, are the most energy efficient properties developed by the authority.
They have the latest green credentials – air source heat pumps, solar panels, triple glazing and insulation – making them extremely energy efficient. The largest house will produce just 0.3 tonnes of carbon dioxide a year compared to an average home creating six tonnes.
The Dene Park homes, one three and two two-bedroom houses and two one-bedroom flats, have been delivered by our in-house development team and using local contractors wherever possible. They also benefitted from grant funding of £225,000 from Homes England.
The scheme sees the in-house development team obtain unused land, build the properties and then let them to local families as social housing. The Harrogate homes are the latest in more than 50 homes to be built this way in the former Harrogate and Craven district areas over the last eight years. They have utilised land that had lain unused, garages that were no longer fit for purpose, and anti-social behaviour hotspots.
Executive member for housing, Cllr Simon Myers, said: "This scheme is delivering new social rented affordable homes which make a big difference to the lives and well-being of local families. It is a scheme that has been running in Harrogate and Craven for many years and we hope to expand it across the county.
"Added to that these new homes in Harrogate are the most energy efficient we have developed, reducing fuel and lighting costs for the tenants, making them truly affordable homes. Reducing our carbon emissions is a key target for the council and building more homes like these will help that."
Homes England's manager for provider management, Kirsty Birbeck, added: "As the Government's housing and regeneration agency, increasing the supply of quality affordable homes remains one of our key objectives and we are committed to supporting ambitious housebuilders of all sizes to build those homes and communities.
"This investment through the Affordable Homes Programme does just that, enabling North Yorkshire Council to build five much needed new homes the people of Harrogate can be proud of."