Image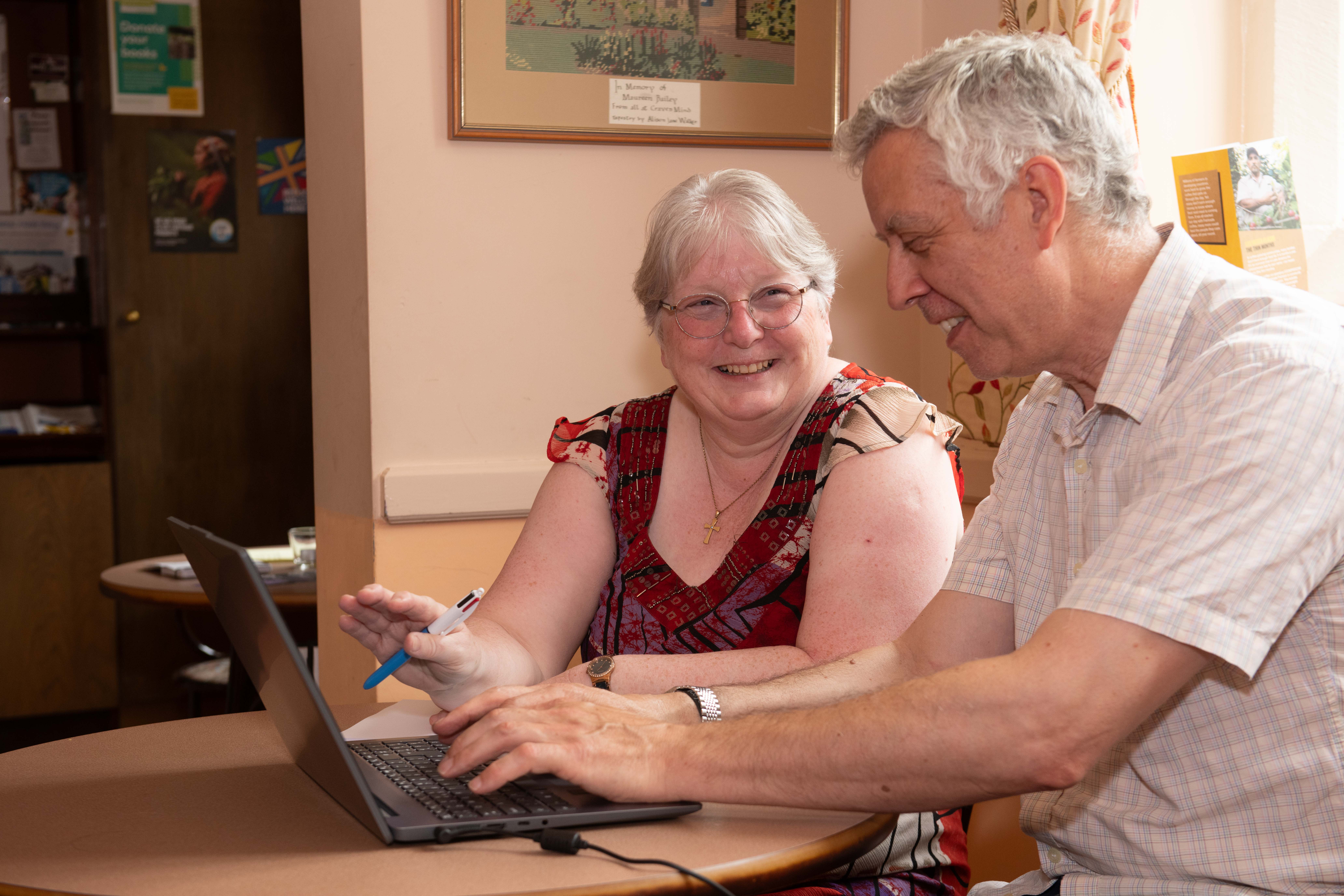 The Reboot service has helped hundreds of people since it was set up in 2021, but needs more donations to help to meet demand across North Yorkshire.
Success stories include a resident who was having trouble making and keeping up to date with her NHS appointments and another who was in financial difficulty and received help to update her curriculum vitae, receiving a job offer soon after.
To be considered for use in the scheme, devices must be in working order and be under five years old. They must have password protection and any personal items removed.
They can then be handed in to any of the county's libraries from where suitable candidates are found.
"We allow people who would not otherwise be able to afford a device or are unsure if it is for them to get one for free," said head of our Stronger Communities programme, Marie-Ann Jackson.
"This allows them to improve their social connectivity, health and wellbeing and get better access to friends, families or interests. It also enables people to gain access to education and training to improve employability and skills."
In the Skipton area, we partner with Craven Reboot, an informal partnership of local organisations that identifies people who might benefit from access to a device.
Craven Reboot is headed up by Augment Partnership, a community interest company which offers additional digital support and advice at the Skipton Wellbeing Café, based at St Andrew's Hall in the town.
The café is open every Thursday and enables people of all ages to build friendships and engage in a wide range of activities.
Skipton Wellbeing Café leader, Peter Smith, said: "There are people who use the café who have been referred to the Craven Reboot scheme and have been found a device. We then offer them one-to-one support to help them digitally. We also have some laptops of our own and people who are not part of the scheme can still come to the café and get access to them."
About 30 people have been referred to the scheme in and around Skipton and some are regular visitors to the café.
"Having had a couple of sessions each, we can tell that these people feel supported and cared for," said Mr Smith. "There is almost a sense of delight and awareness of the possibilities – 'I didn't know I could do that'. For people who have grown up around computers, these things are second nature. However, there is a significant minority of folks who are feeling marginalised and forgotten and for whom the world is getting smaller and smaller.
"The prospect is that they won't be able to go into a bank or buy a rail ticket from someone in person. Their world is shrinking. The answer might be for this not to happen, but we can also say to an individual 'you can do this'. It is empowering and enables people to feel part of community. It improves their confidence, their esteem and sense of self-worth. It is all positive in that respect."
Peter said he would encourage anyone who had a laptop or other device they thought might be suitable to donate to the cause.
"The difference it makes to individuals is immense," he said. "Bearing in mind computers are replaced very quickly by the next model, a donation of a laptop that is surplus to requirements can help change the life of a person or their family."
Executive member for corporate services, Cllr David Chance, said access to the internet was imperative in the digital age.
"While we want to maintain and encourage personal interaction wherever possible, there is no getting away from the fact that many things these days require people to be online," he said.
"The Reboot scheme can help people do the things that the majority of us can take for granted. For people who live on their own access to the internet means access to friends and family.
"If you have a laptop that's just gathering dust or your company or organisation is about to upgrade its devices, then please do consider donating to this scheme. It can make such a positive difference to people's lives."
More information on the Reboot scheme can be found online.