The proposals for each scheme are shown on the maps below. The intention is to improve access to the town centre, encourage the uptake of active modes and allow more space for social distancing. You can read further information about the proposals in our frequently asked questions.
Please note that the Transforming Cities Fund proposals for the Harrogate town centre are a separate project and are being consulted on separately to these proposals.
Whitby Cycle Improvements
a cycle improvement corridor is proposed to connect the Whitby Park and Ride site at Victoria Farm with Whitby town centre
the route would be provided along Guisborough Road (A171) and Mayfield Road
at Prospect Hill, it is anticipated that cyclists would continue to the town centre along local routes
Image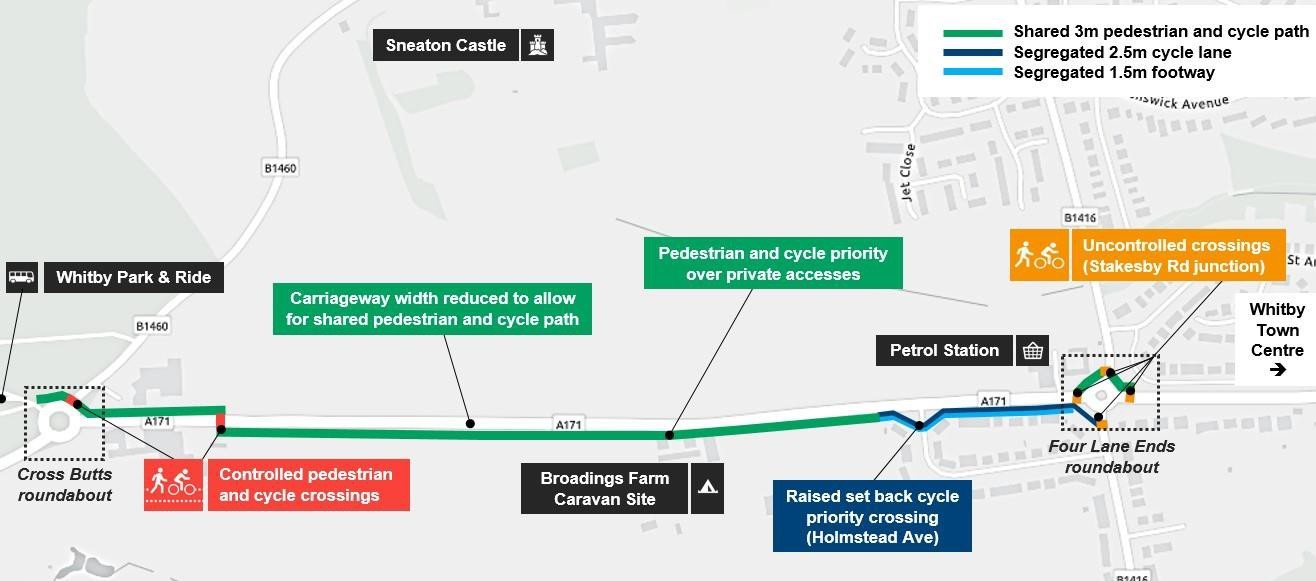 Harrogate Cycle Improvements
Three cycle improvement corridors are planned in and around Harrogate:
A59 (Harrogate Road, Knaresborough) between Badger Mount and Maple Close.
Image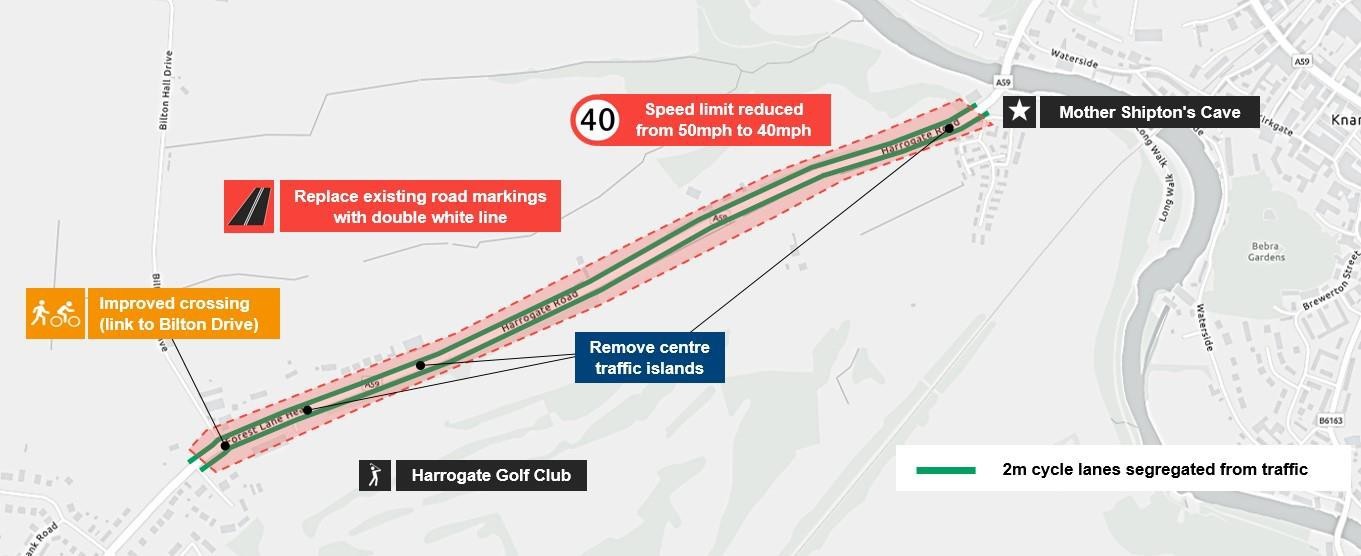 Oatlands Drive between Hookstone Road and Knaresborough Road.
Image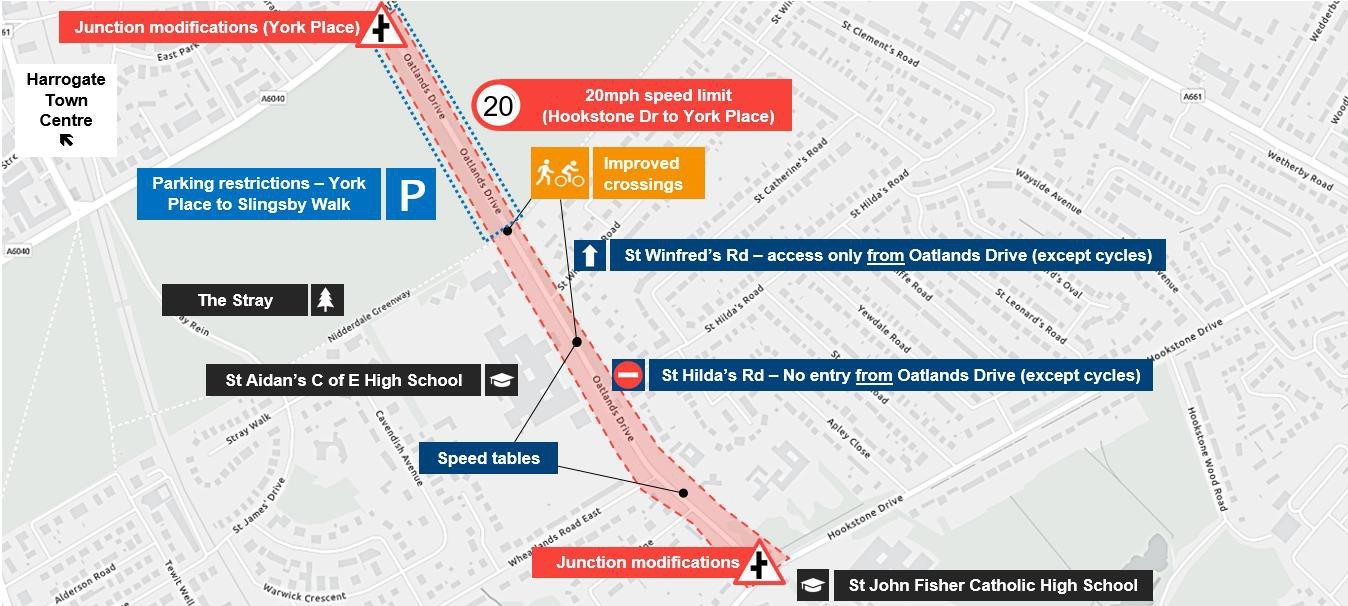 Victoria Avenue is near the County Court, between the A61 (West Park) and Station Parade.
Image