What is happening on Whinney Lane?
Stonebridge and Mulgrave developers have been granted planning permission to build 170 new homes locally, which require the construction of a roundabout (see diagram), site entrances, modifications to the existing road layout, with some road widening and installation/diversion of utilities as part of the schemes.
Image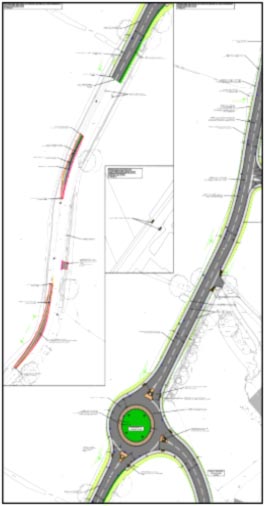 Why do we need the works?
As result of the works outlined above, certain enhancements are required to relieve congestion, improve road safety, enhance access to employment, facilitate active travel and connect services.
When will the work start and finish?
The full length of Whinney Lane will be subject to road works that started on the 27th July with an expected completion date of 28th February 2021, subject to favourable weather conditions. Every effort will be made to try and reduce this time frame and subsequent disruption to local residents and businesses.
How will access to Whinney Lane be managed?
Residential access will be managed and maintained with a temporary traffic management system from the roundabout, north of Whinney Lane, up until just after Castle Hill Drive to the south. Traffic management systems are required to ensure the safety of site workers and road users, but will be kept to a minimum.
A full road closure will be in place just after Castle Hill Drive, extending up to Syke House Farm. A full closure is necessary in both directions to minimise risks to the public and road crews and to allow certain works such as excavations, construction and works to the drainage system. Again, all works will be co-ordinated to minimise disruption as much as possible.
Emergency service and pedestrian access will be maintained at all times during the works via diversionary routes where necessary.
The Squinting Cat pub to the south of Whinney Lane is open as usual and can be accessed via the diversionary pedestrian/vehicular access routes highlighted here.
Image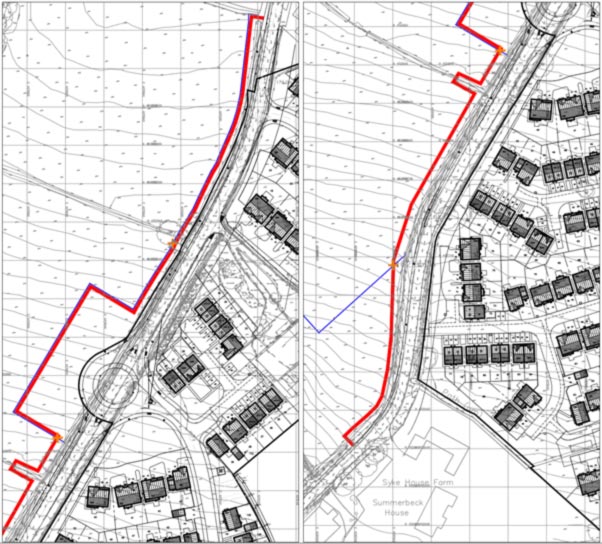 Who is responsible?
Although this is not a County Council project, as the highways authority we have a duty to facilitate these works and we have been working closely with the developers and contractors to finalise the phasing of the street works.
How will I be kept updated with the latest developments?
Further details on upcoming works on Whinney Lane will be provided via monthly letter drops by developers and routine updates on this web page.
Additionally, our roadworks map provides critical information about future and ongoing works taking place.
Image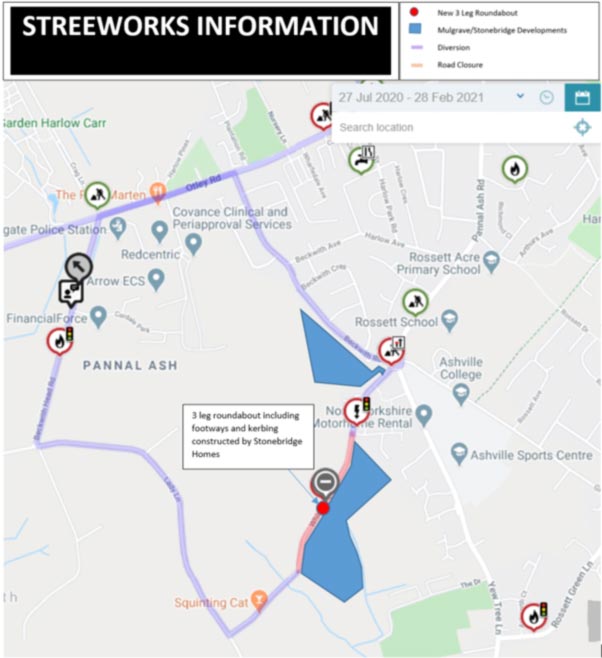 What are the operating hours during construction?
Operating hours may vary depending on the imposed planning conditions, which can be viewed via Harrogate's planning portal. Furthermore, a relaxation of the construction hours has been temporarily agreed until the end of September, in line with government guidance: conditions apply with rights reserved.
If I have further questions?
If you have any questions about the works you can contact the project/highway team.