From black history to green issues to banned books – it's all at your library this month
October is always a busy month for North Yorkshire's libraries – and this year is no different, offering a variety of good reasons to visit your local library.
October is Black History Month and the theme this year is Celebrating our Sisters. Libraries across the county will focus on writing from black women writers from around the globe. Many, such as Alice Walker, Bernardine Evaristo, Maya Angelou and Zadie Smith, are household names, but there are so many other talented voices waiting to be discovered.
For example, The List, the debut novel by Yomi Adegoke, which mines the dark side of social media, and Until Proven Innocent, the gripping courtroom thriller by Nicola Williams, the first black woman to have a crime novel published in the UK, are out now. And fans of fantasy should seek out Saara El-Arifi.
Libraries aren't always about books, as you will see if you visit during Get Online Week, from 16 to 22 October. We're encouraging everyone to think about friends, family and neighbours who don't feel confident using the internet. People can get face-to-face support in libraries and through some community groups and voluntary organisations.
At your library, you may trip over a Code-a-pillar escaping from a children's activity, be intrigued by a microbit detective session or have the opportunity to delve into your past on an introduction to Ancestry and Find My Past.
Plenty of IT buddy sessions are running for people who just want to find out how to make more of the online world or get the best from your tablet. So far this year, our libraries have spent more than 2,600 hours helping people with their tech troubles.
Image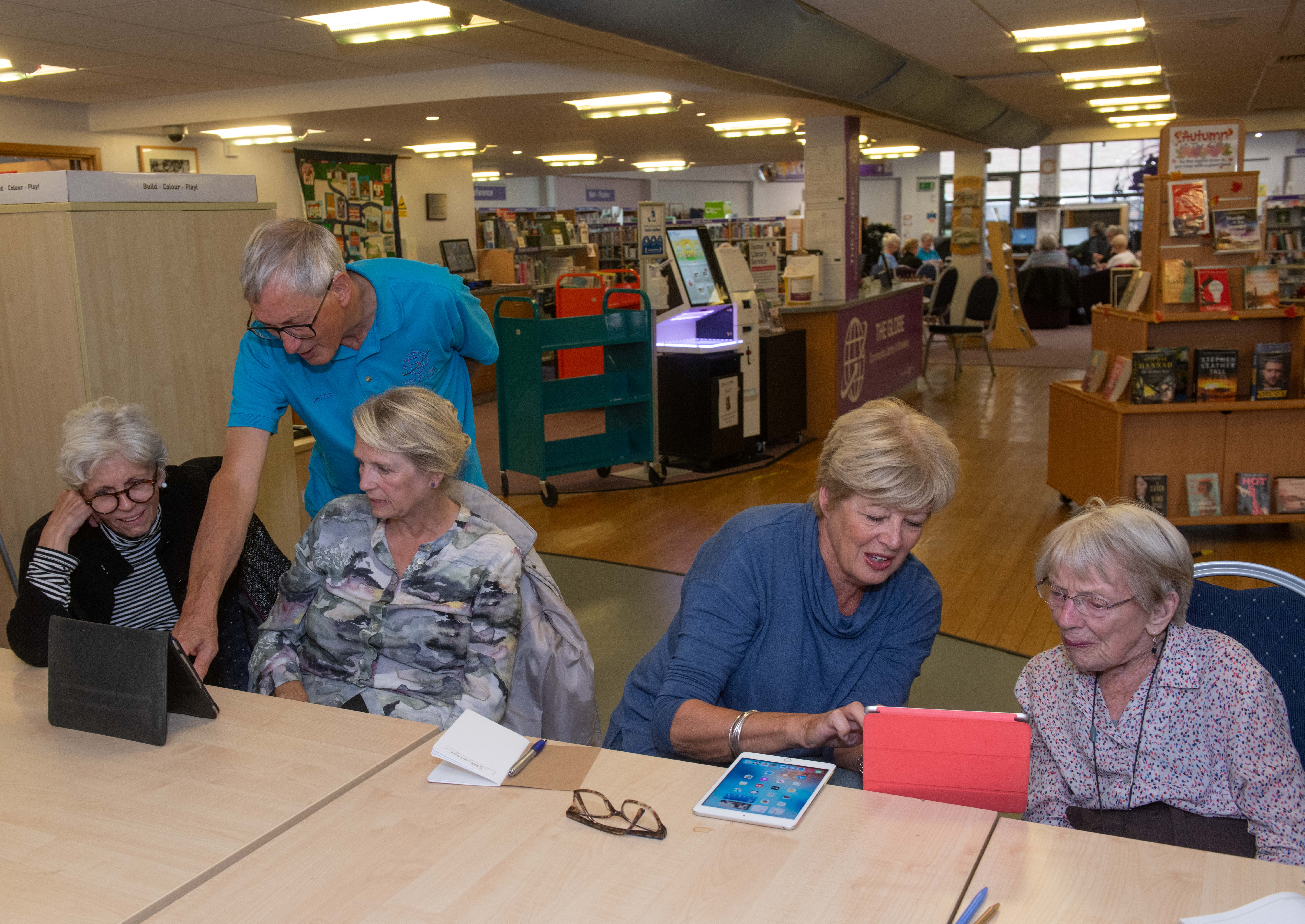 Here are some other Get Online Week events at libraries.
MicroBit Treasure Hunt at Catterick community library on Thursday, 19 October, from 4pm to 6pm. Help to solve the mystery with the help of MicroBits. Fun afterschool activity, introducing MicroBits. Drop in and joint the hunt. Ages five to 10.
MicroBit Murder Mystery at Filey library on Wednesday, 18 October, from 3.30pm to 4.30pm. See if you can solve the crime using MicroBit clues, for ages eight upwards, no experience required.
Tea and Tech drop-in. Learn about online library resources and ask about your IT queries over a cup of tea and a chat: Filey library, Monday, 16 October, 11am to 1pm; Tadcaster community library, Friday, 20 October, 10am to noon; and Malton library, Wednesday, 18 October, 10am to noon, and Friday, 20 October, 10am to noon.
Family History Searching at Knaresborough library from 16 to 22 October. A beginner's look at how to use Find My Past and Ancestry, 45-minute sessions, book with the library.
Code Club, the Globe community library at Stokesley, every Monday in term time, 4pm to 5pm; Northallerton, Saturday, 21 October, then fortnightly, 10am to noon; Harrogate, every Saturday, 9.30am to 10.30am. For nine to 13-year-olds.
3D printing club at The Globe community library at Stokesley, every Tuesday, 4pm to 5.50pm, for 10 to 24-year-olds. Register your interest in the library.
Silver surfers' iPad workshop at The Globe community library at Stokesley, every Tuesday, 2.15pm to 3.15pm.
We've been celebrating National Libraries Week during the early part of the month, highlighting the wide range of brilliant services, resources and activities in libraries across the UK. This year's theme was Green Libraries. At the heart of communities up and down the country, public libraries are an important driving force for change.
At their heart, too, libraries are hubs of sustainability. Reusing and recycling books and providing information to communities to underpin their own climate action is at the core to what they do.
Also kicking off the month, the global Banned Books Week has celebrated the freedom to read while highlighting current and historical attempts to censor books in libraries and schools.
When we think about banned books, we may think about the famous Lady Chatterley trial in the 1960s, but censorship is still alive and kicking. In the USA, libraries are facing unprecedented challenges about the books on their shelves, often due to them featuring characters seeking racial justice or LGBQT+ characters providing insight into their lives.
In North Yorkshire, we do occasionally receive challenges to remove books from our shelves for a variety of reasons, whether perceived graphic content or because it is felt the book is promoting views at odds with those of some readers. North Yorkshire's libraries are committed to upholding the values of freedom of expression and debate and do not censor material on moral, political, religious, racial or gender grounds.
We're featuring some titles that have been subject to challenge on our BorrowBox platform. Take a look, you might be surprised at what you find there. Find banned ebooks here and find banned e-audio books here.