Sophia's evocative story commemorated in sculpture
An evocative new sculpture of the youngest ever inmate of Northallerton prison has been officially unveiled by descendants of her family.
In October 1872 at the age of just 11, Sophia Constable was sentenced to three weeks' hard labour for stealing a loaf of bread by tricking a Whitby shopkeeper. But it was that time in the House of Correction and the four years afterwards in Reform School in Doncaster that saved her from a troubled home life and wretched living conditions.
Her descendants Louise Dudman and Georgia Spink, cut the ribbon on the Ballad of Sophia, which has been erected as the centrepiece of our Treadmills development, which has been built on the site of the former prison.
Louise said: "Sophia's story is remarkable, she was an 11-year-old girl, living in very harsh conditions and was simply starving. She stole the bread due to extreme hunger, and for that she was punished by being sent to jail in Northallerton.
"Our family is incredibly proud of how she managed to turn her life around following her jail sentence and her attendance at the reformatory school.
"Following her punishment, Sophia returned back to her hometown of Whitby, married and had children. As a result, we now have in our family the fifth generation of her descendants. We hope that Sophia's statue is enjoyed for many years to come."
Image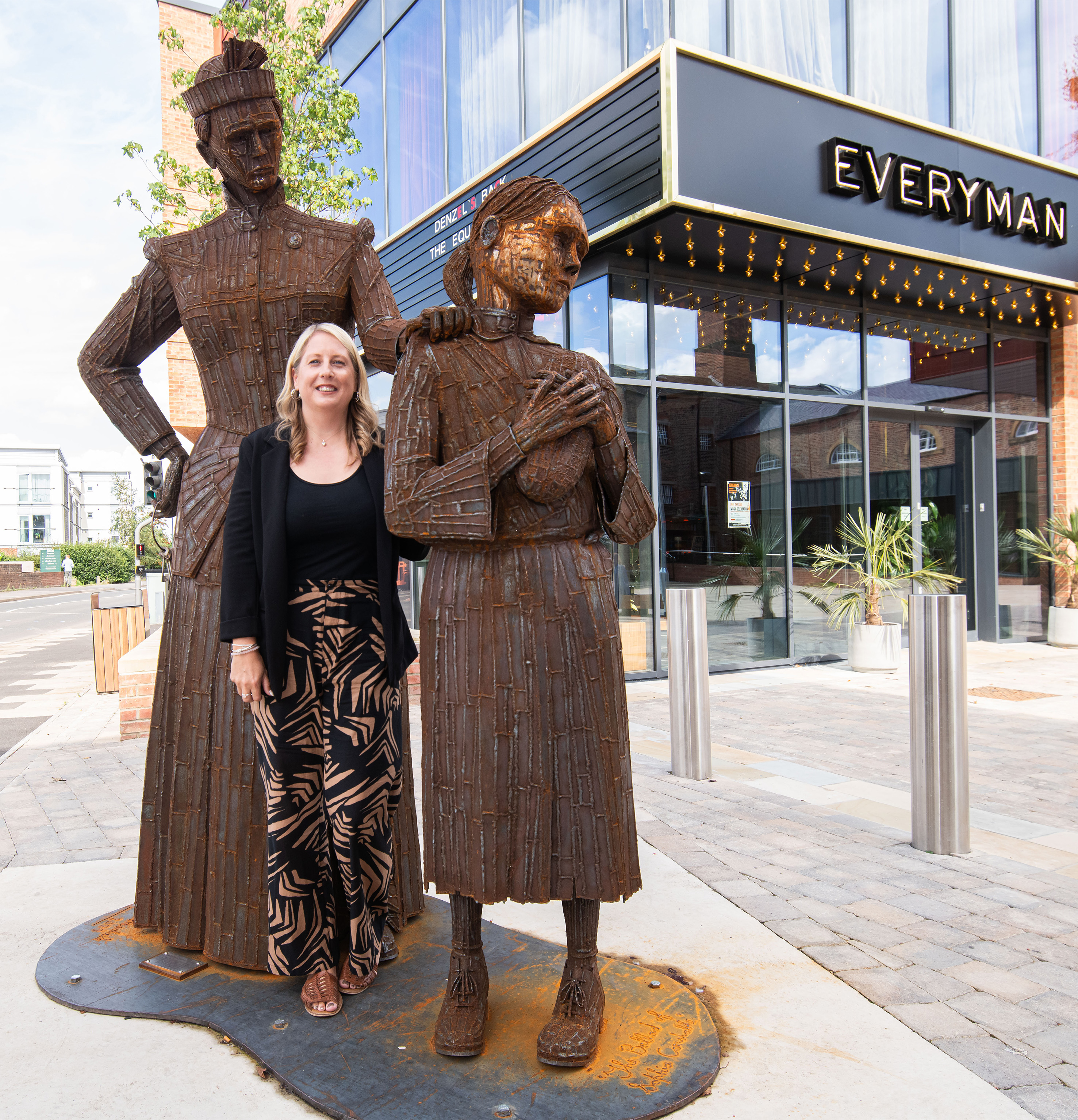 The sculpture was made by world renowned sculptor, Ray Lonsdale, of Durham, who said Sophia's story captured his attention immediately.
He said: "Sophia's story speaks volumes for those times. It was hard – she stole to survive, she was hungry. I try to tell a story and I hope seeing this young child clutching her twopenny loaf while the matron stands behind her is a reminder of how harsh life was then."
The one-and-a-half times life-size, two-figured, sculpture was made possible thanks to funding from Historic England's cultural programme as part of the Northallerton High Street Heritage Action Zone.
Historic England's Architect for the North, Bryan Davies, said: "This sculpture is a fantastic and publicly accessible reminder of the varied and fascinating history of the town. The story of Sophia really brings a complex past to life."
Our executive member for culture, Cllr Simon Myers, said: "This is a wonderful addition to Northallerton – it is a very thought-provoking piece of public art by a celebrated artist, and we hope it will not only create a cultural legacy for the town but encourage visitors to our district to see Sophia."
The Treadmills scheme has been delivered by the Central Northallerton Development Company Ltd (CNDCL), a joint venture between us and developer Wykeland Group.
The development features an Everyman cinema, which opened in May, as well as the digital innovation centre, C4DI (Centre for Digital Innovation), Lidl and Iceland stores, a pilates studio, a kitchen showroom, restaurants and a bistro and the educational facility, Campus@Northallerton (C@N).