Image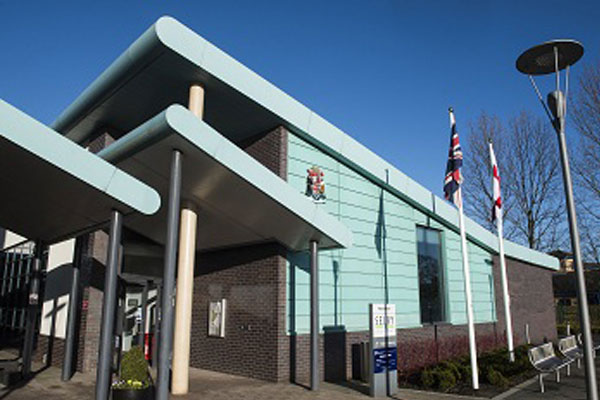 Civic Centre
Doncaster Road
Selby
North Yorkshire
YO8 9FT
Before calling please be aware that you can book certain appointments and apply for copy certificates using our online service 24 hours a day seven days a week. Access these services below.
The office is on Doncaster Road. Please do not use the postcode (YO8 9FT) above for your sat nav, instead follow the signs to the hospital and civic centre or use postcode YO8 9BX. The office is in the same building as the Hospital but please use the separate signposted entrance.
Opening hours
Monday, 9am to 12.30pm and 1.30pm to 4.30pm
Tuesday, 9am to 12.30pm and 1.30pm to 4.30pm
Wednesday, 9am to 12.30pm and 1.30pm to 4.30pm
Thursday, 9am to 12.30pm and 1.30pm to 4.30pm
Friday, 9am to 12.30pm and 1.30pm to 4.30pm
Saturday, ceremonies only
Sunday, ceremonies only
Our registration offices are closed on Christmas Day, Boxing Day and New Year's Day.
Outside of office hours
Buy a copy certificate online
Buy a copy birth, death, marriage or civil partnership certificate online.
Frequently asked questions
How do I find the venue?
View Selby registration office on a map:
Is there parking available?
There is ample parking available on site.
Information for those wishing to hold a ceremony here
About Selby registration office
Situated in a bright and modern building, there is one room seating up to 50 guests. There is a large entrance hall where your guests can meet before the ceremony, with an adjacent café available most days.
There are photo opportunities in the grounds after the ceremony and do feel free to throw your bio-degradable confetti in the grounds.
There is ample parking for your guests. The office is disabled accessible and there are toilets available on site.