Image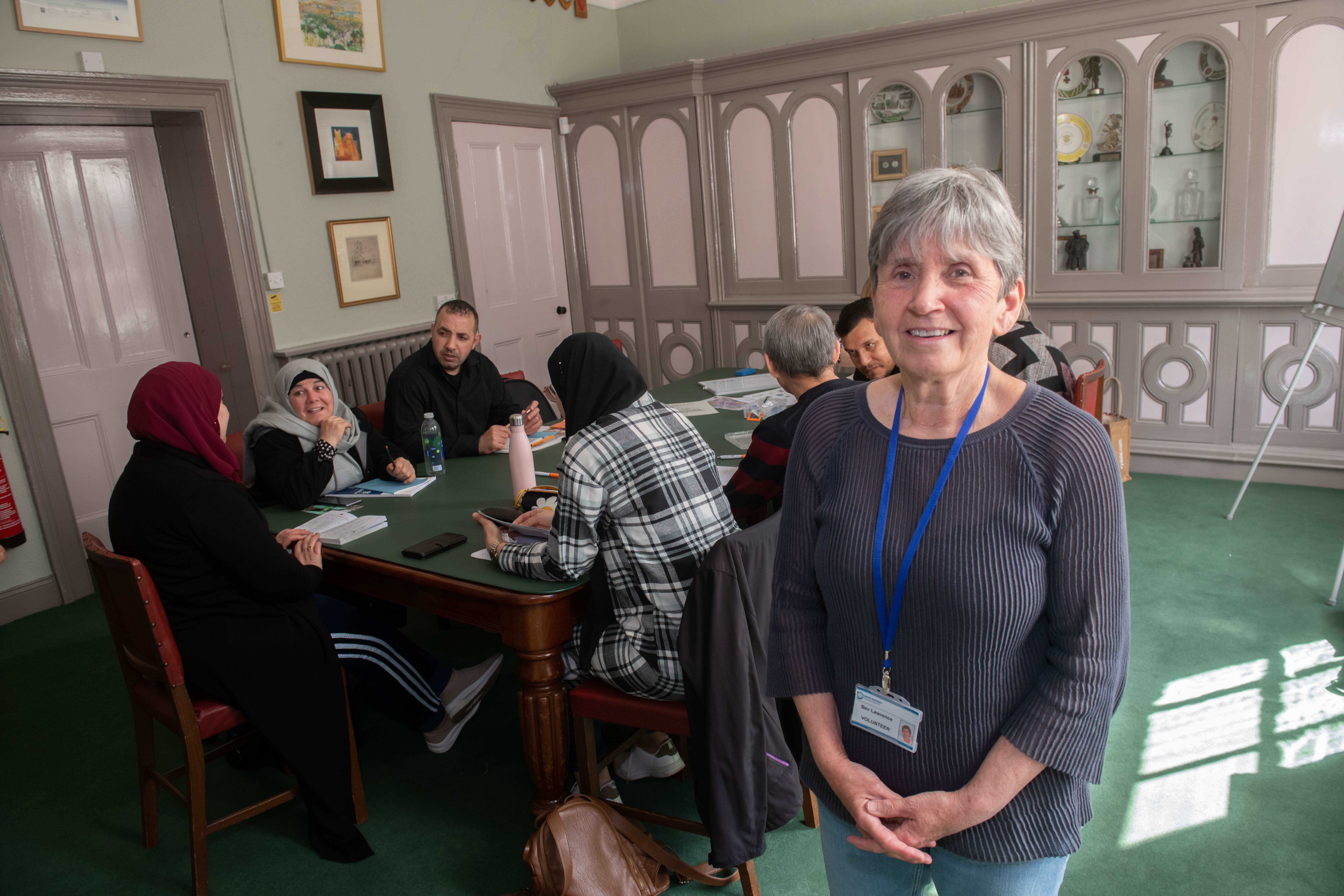 The army of volunteers helping to deliver services for hundreds of thousands of people are being praised for the key role they are playing throughout North Yorkshire.
The work of community champions has made a huge contribution across England's largest county, keeping North Yorkshire cleaner, greener and more connected in ways that would otherwise not have been possible.
North Yorkshire has a strong network of community and voluntary organisations involving thousands of volunteers, with more than 4,000 people directly supporting council services which are delivered to the 615,000 residents in the county.
However, with the hugely challenging financial situation facing the public sector with dramatic rises in inflation and the cost of living leaving North Yorkshire Council alone facing a £30 million deficit in the current financial year, the work of volunteers is being seen as increasingly crucial.
Throughout the next 12 months, we will celebrate the difference that volunteers make by sharing stories from across the county as part of the Team North Yorkshire campaign.
To mark the launch of the county-wide campaign, We will join thousands of charities and voluntary organisations in celebrating the national Volunteers' Week, which begins on Thursday next week (1 June).
Council leader, Cllr Carl Les, said: "We are very fortunate to have a thriving and committed network of volunteers in North Yorkshire, with those involved making a real difference to thousands of people.
"Many volunteers are motivated by simply wanting to help others, so it is only right that we highlight their work. They play such a pivotal role in not only helping the council but a wealth of other organisations too."
Volunteers have supported the delivery of our services, including helping to manage and maintain public rights of way, promoting the authority's reduce, reuse and recycle waste reduction priorities and working with the archives team.
They are also critical in a vast range of roles such as keeping North Yorkshire's libraries open, helping run schools as governors and supporting the emergency response during major incidents.
Chief executive, Richard Flinton, said: "We are fortunate to have the army of volunteers to help us to deliver the services that are so important to communities across the whole of North Yorkshire.
"We are extremely grateful for the commitment, energy and enthusiasm of volunteers and thank them wholeheartedly. Throughout the next 12 months, we'll continue to celebrate the difference that volunteers make by sharing stories from across the county as part of our Team North Yorkshire campaign."
Among the volunteers in North Yorkshire is Bev Lawrence, who lives in Richmond and has employed her vast experience as a teacher to help refugees from countries including Syria, Iraq, Sudan and Afghanistan.
Ms Lawrence, who retired from her 38-year teaching career in 2015, is a teaching support volunteer for the English for speakers of other languages (ESOL) courses which are held in her hometown.
She has been supporting the English for speakers of other languages (ESOL) classes for the past six years and volunteers for up to four hours every Monday, working alongside a teacher, Cath McNeil, at Richmond Town Hall.
Ms Lawrence said: "It has been a great experience and it has been inspirational working with these people who have come to a new country to make their home here.
"The lessons not only teach them a new language, but they give a structure and a value for how they can understand British society.
"Coming to North Yorkshire has given them the chance to integrate into communities that have been so welcoming, and it is a totally different experience to one that they would have perhaps had if they had arrived in a big city or town.
"I have loved the opportunities that volunteering has given me, as it makes me feel that I am able to give something back to society after all the experience I gathered during my career as a teacher."
North Yorkshire Council, which launched at the start of April, has already embarked on work with community and voluntary groups to help support volunteering.
Funding has been provided to allow the organisations which are established across the county to develop their roles and act as so-called community anchors.
A total of £1.5 million in funding, which will be spread over the next three years, will help build the capacity of the community and voluntary groups to act as key points of contact for the council, providing hubs for the public to access advice and support and to increase resilience in communities.
The value of volunteers to help deliver vital services has been recognised in North Yorkshire for many years, especially in the face of financial constraints.
Mirroring other local authorities across the country, the former North Yorkshire County Council had to consider the future of its libraries in the face of cuts in funding from the Government. The library service saw its budget almost halved from £7.8m in 2010 to £4.3m in 2017/18. However, 1,200 volunteers came forward to ensure the facilities kept open.
A long-term commitment was made in October last year when the county council's executive agreed to grant leases for a 10-year period to support the continued operation and development of community-run libraries.
Alex Callaghan, 16, has volunteered at Scarborough and Filey libraries since seeking work experience at the Scarborough branch 10 months ago.
He said: "I get personal fulfilment out of helping people and getting involved with the community. I have learned a lot about customer service and working as part of a team in a kind of retail environment.
"I like libraries. I have always used them, throughout my life. I think it's crucial that they stay open and that people keep going into them."
Alex is working towards A Levels and hopefully university, but volunteering is likely to remain part of his life.
He added: "It is definitely a thing that I'll continue doing if there is somewhere that I think needs it or where I would like to help out. It is important, because money is always tight for many organisations, so any help is appreciated."
Residents can also nominate their local heroes for awards to honour volunteers who make a difference in their community.
We have opened nominations for the annual Community Awards, which recognise organisations and individual volunteers who selflessly dedicate their time to improving lives. This year sees the introduction of a new category aimed at recognising those who have launched initiatives to tackle climate change and support the natural environment.
The closing date for nominations is 4 June. Nomination forms can be completed online.
Read more information about volunteering in North Yorkshire.