Pupils enjoy preview of landmark sculpture
Pupils from Northallerton came face-to-face with a sculpture being created for the town's multi-million pound Treadmills development.
The children from Mill Hill School visited the studios of Ray Lonsdale in County Durham to check on the progress of the Ballad of Sophia, which will be installed once the artwork is completed in July.
The eight-foot-high sculpture depicts the youngest female inmate ever incarcerated in Northallerton's former prison with a warden. The prison site has now been converted into a retail, business, education and leisure destination.
The two-figured sculpture, which is one and a half times lifesize, will be the focal point for Treadmills – and will be visible from the town's High Street. Costing £85,000, the statue is being funded by North Yorkshire Council and Historic England's cultural programme as part of the Northallerton High Street Heritage Action Zone.
Image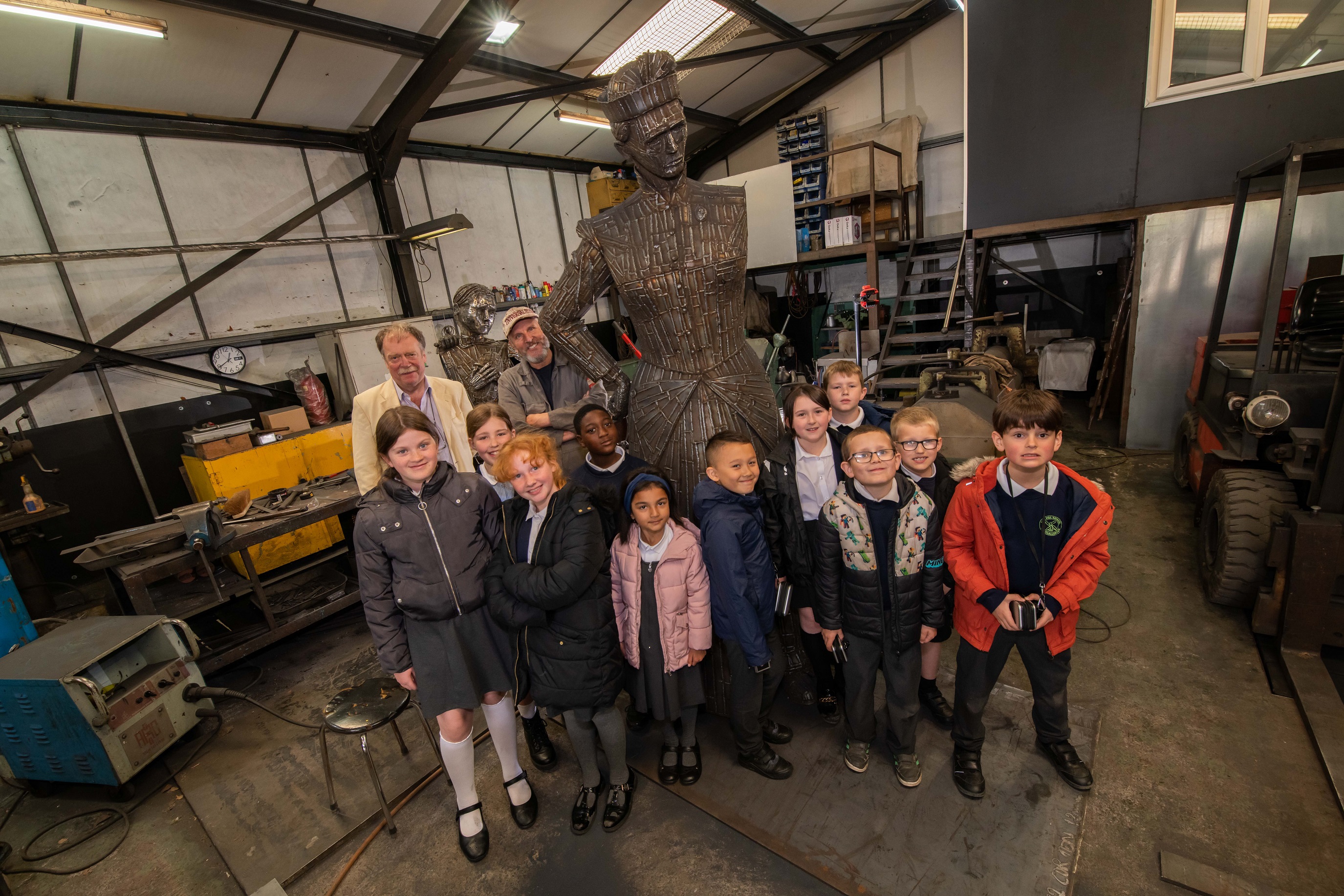 Ray has already been responsible for a series of striking artworks across the North of England, including Tommy, a sculpture of a war-weary soldier which was installed on the promenade at Seaham Harbour in 2014.
Angela Jones, a teacher at Mill Hill School, said: "This was a truly inspirational visit for our children. Their interest and questions reflected how impressed they were by the stunning sculpture they saw.

"Ray made us feel so welcome. It was a great day! We very much look forward to seeing the Northallerton sculpture resplendent on the Treadmills site."
The Treadmills scheme development features an Everyman cinema, which opened in May, as well as the digital innovation centre, C4DI (Centre for Digital Innovation), Lidl and Iceland stores, a pilates studio, a kitchen showroom, restaurants and a bistro and the educational facility, Campus@Northallerton (C@N).