Electric vehicle charging points rolled out on the coast
Electric vehicle charging points are being switched on in some of North Yorkshire's popular coastal destinations to help encourage the use of environmentally friendly transport.
We are installing 96 electric vehicle charging points across the former Scarborough borough in 18 car parks, offering residents and visitors convenient locations to recharge their batteries.
We partnered with Connected Kerb Ltd to apply for funding to pay for the chargers from the On-Street Residential Charge Point Scheme from the Office for Zero Emission Vehicles (OZEV) with support from the Energy Saving Trust.
We received £260,000 to provide the chargers in Scarborough, Whitby, Filey and some of the area's villages, Robin Hood's Bay, Runswick Bay and Staithes.
The project forms part of our commitment to provide more charging points across the county to meet growing demand and to meet the aim to be carbon neutral by 2030.
Image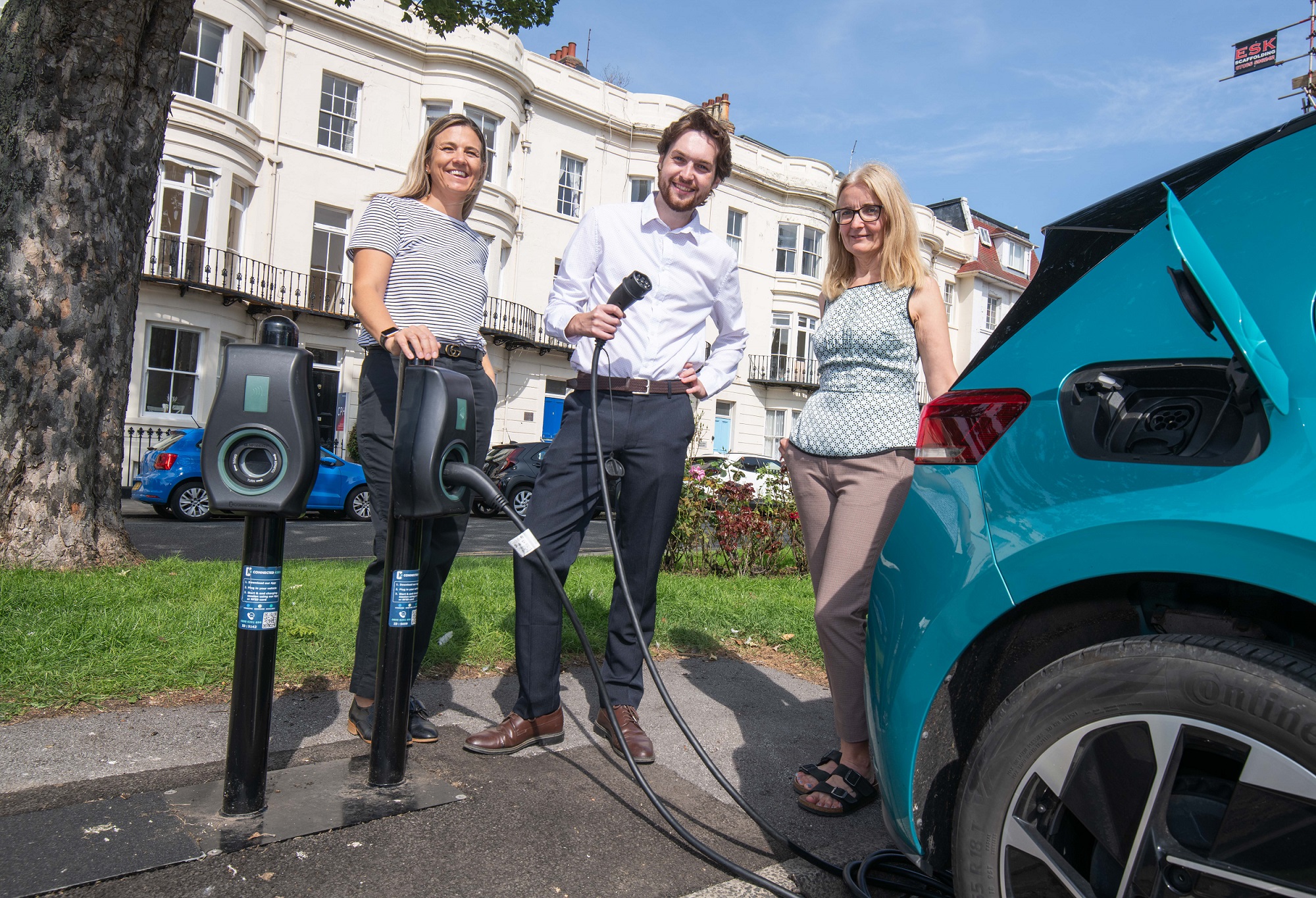 Earlier this year, our executive agreed a new county-wide strategy for electric charging points. The strategy shows there are almost 4,000 electric vehicles registered in North Yorkshire but just 225 publicly available charge points.
It is forecast that 3,161 charge points need to be delivered by 2030, just under half of these need to be funded by the public sector at a cost of approximately £10.3 million. It is expected that at least half of the publicly funded chargers (724) will need to be delivered by 2025 to meet demand.
We have secured £3.237 million in funding from the national Local Electric Vehicle Infrastructure (LEVI) pilot scheme to install 150 charging points across the county.
They will be installed alongside battery storage units, charged by solar panels. The technology will be sympathetic to the rural landscape and will see residential charge points in both on-street locations and larger charging hubs.
A further bid has been made for an additional £4.88 million of funding for charging points and an announcement is expected later this year.
More than 300 are in the process of being switched on or are planned for installation across the county.