The A59, illustrated in context below, provides a very important east-west connection in North Yorkshire, linking Harrogate and Skipton. It provides a route across the north of England, between junction 31 of the M6 and junction 47 of the A1(M).
The A59 route in context (jpg / 167 KB)
Image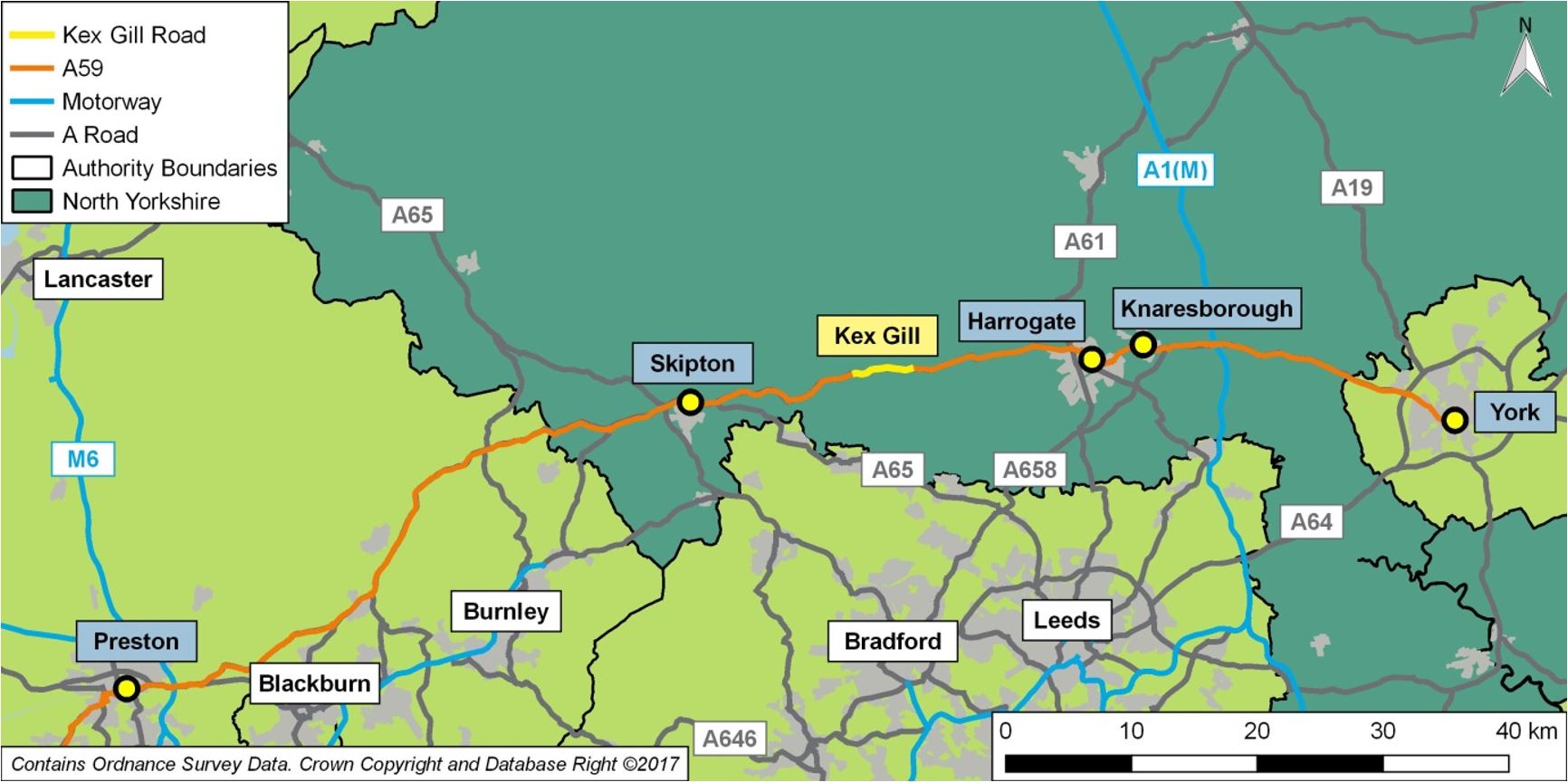 Background information, maps and diagrams
Below you can find a range of background information, maps and diagrams which form the basis of our proposals.